The digital marketing trends are ever-changing with the change in market scenario due to COVID-19.
The digital space will never be the same as we used to know it before.
After all, there have to be some dynamic factors to keep businesses engrossed and on their toes to beat the competition as well as the pandemic.
It doesn't matter which industry you belong to, or what the products & services are offered by you,
the unfolding changes in digital marketing trends can't be ignored.
If you don't adapt to these trends, you'll be left behind.
Read on to discover the trends in digital marketing in 2020
Artificial Intelligence
The dominance of artificial intelligence has already made its mark in every domain of this modern world and digital marketing is no exception to it.
It has already taken over many simple jobs and is at the heart of every business and industry.
This deserves a primary mention out of all the digital marketing trends because of its massive potential to change the digital marketing game.
With AI, you can analyze consumer behavior and search patterns.
It allows you to use data from social media platforms and blogs to understand how the customers find their products & services.
The most trending examples of AI empowering digital marketing are chat-bots, voice searches, process automation and so much more.
You will be amazed to know that 80% of businesses are interested in using chat-bots this year.
Here's research by marketingcharts.com which was conducted in march 2019 surveying how CMOs use AI in marketing.
Smarter Ad Bidding Options
2020 is rewarding those brands that are resorting to smarter ad bidding options.
Facebook and Google ads specialists advocate choosing smarter options for ad bidding.
Digital marketing giants are embracing creative ideas to bring in various options.
Such options also include automated bidding that uses machine learning for optimizing towards selected performance target.
Apart from this, there are other bid strategies that advertisers are making use of in 2020.
Google and Facebook have already geared up to offer more local business and event-based ads.
Private Messaging Apps
We have covered half the journey of 2020 and the trend of private messaging is already a rage.
It was the beginning of the year when companies shifted their focus on using private messaging apps.
Digital marketing trends have indicated more usage of private messaging apps than emails.
Major brands have begun to bank on messaging apps and the time is not far when customers will pay directly through messaging apps.
This trend has profoundly altered the way digital marketing used to be.
Video Marketing
The long-form sales pages and emails of yesteryear have become obsolete.
This is due to the growing shift to mobile devices.
With video marketing, you can reach out to your audience in a compelling manner.
Marketing through videos is always a wiser option than through texts.
Why?
Because videos have more potential to engage the audience and keep it hooked.
The year 2020 has witnessed trends like live videos, 1:1 video, 360-degree video content apart from conventional YouTube videos.
Being a marketer, you can't afford to miss cashing on this digital marketing trend.
If you are still pondering over whether to make this a part of your strategy, then you are missing on reaching a new milestone in your business' journey.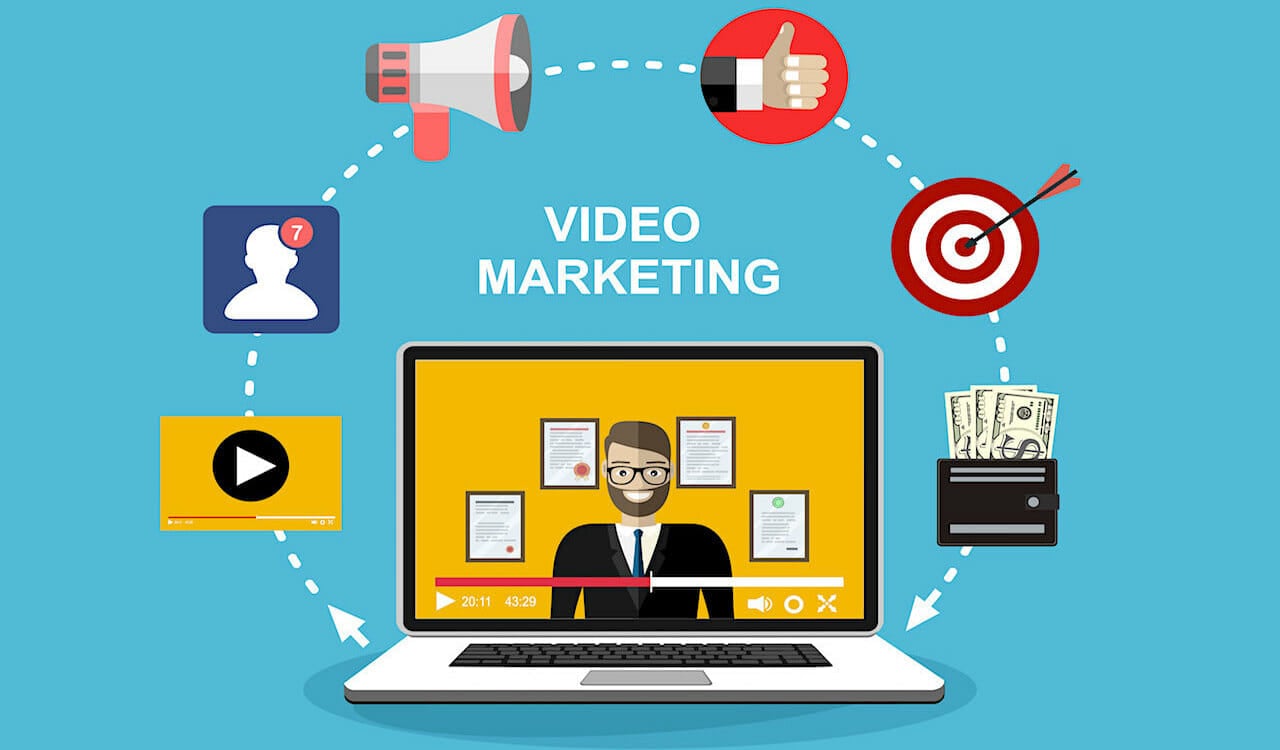 Influencer Marketing
Influencer marketing has gained tremendous popularity amongst next-gen marketers.
Key leaders perform an influential role in amplifying your brand message to a larger audience.
As per Statista:
In a 2017 survey among brand strategists and marketers regarding the role of influencer marketing in an organization, 58 percent of respondents expressed a belief that influencer marketing will be integrated into all marketing activities within the following three years.
This is proving out to be true in every sense.
The concept of digital marketing is incomplete without influencer marketing.
There's another fact related to this trend, which states how closely AI and influencer marketing are working in this year.
AI is making the process of finding the right influencers easier and smoother by identifying the ones with better engagement and genuine followers.
Interactive E-mails
A pro marketer can never underestimate the power of an e-mail.
But this year is not at all about the traditional e-mails.
Digital marketers have trodden the path to reviving this concept.
Ever-evolving digital marketing trends have made the marketers come up with interactive and functional e-mails that just look like web pages.
These e-mails come with clickable buttons and other functions.
Instead of being dummies, these e-mails are bringing a revolutionary effect by bringing leads for businesses.
Stunning visuals, UX-centric designs, and personalization make these e-mails worth the efforts.
Interactive Content
Amongst all the digital marketing trends, this one is highly trusted by pro marketers.
There is no spot for the not-so-interactive content in the world of digital marketing.
As a user, you'll see a lot of interactive and unique content that organizations are coming up with.
Quiz and polls are one such form of interactive content.
This year is a witness to how companies are optimizing their strategy and using the power of content to attract the audience.
The focus is no more on making the reader read a content that they'll forget in a blink of an eye. Readers are being involved.
Readers are being asked to interact with the company and its offerings.
Social Commerce
The combination of e-commerce and social media had already set the stage for the marketers.
But it is 2020 that saw major transformations and innovative strategies coming up.
Social commerce refers to purchasing products directly from social media posts.
This concept is not new per se, but it gained momentum ever since Instagram Checkout was launched in 2019.
Marketers have understood how creating lesser steps for their shoppers will boost up their sales.
In combination with other digital marketing trends, social commerce has reduced the chances of sales abandonment drastically.
Are you ready to embrace these digital marketing trends?
Names like Forbes have already made some predictions for the future of digital marketing.
This time belongs to those who will manage to seize the day and rise like a digital giant.
The heart of digital marketing is providing people with what they want and at the right time.
There are various other digital marketing trends that you need to pay attention to.
But you need to stay active to leverage the potential of each trend.
By the year-end, you will see how new doors will open to lead you towards more amazing and dynamic digital marketing trends.
As a marketer, you need to stay proactive to respond well to the scenario and extract maximum benefits.
Keep looking ahead and make these digital marketing trends a part of your business' success story.
P.S. Take note of the trends you haven't adopted for your business.
Latest posts by Khushboo Byala
(see all)